news:
04.12.2018:
Last four dates for this year coming up in a week - 11. Lausanne, Galerie Humus, 13. Offenbach, Waggon, 14. Karlsruhe, AKK, 16. Freiburg, White Rabbit. All dates are with Dieter Müh from the UK, and most with Grodock from Freiburg and are promotional shows for the Grubenwehr cassette release.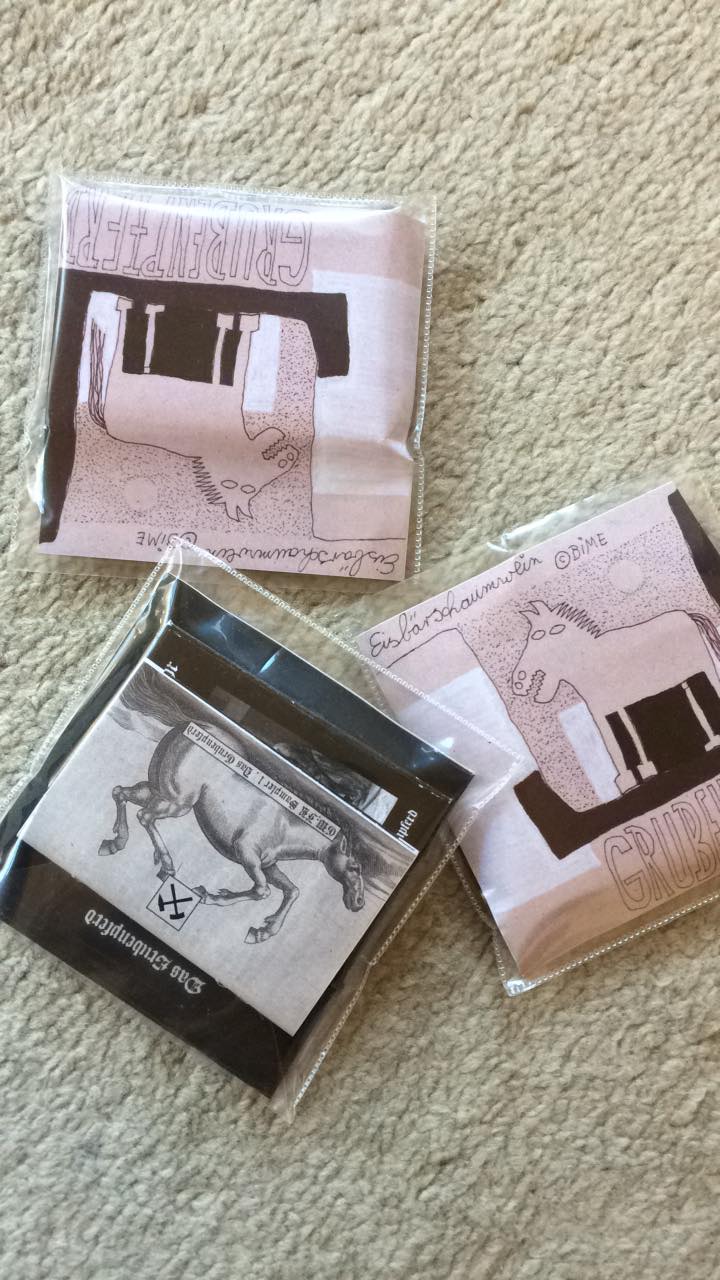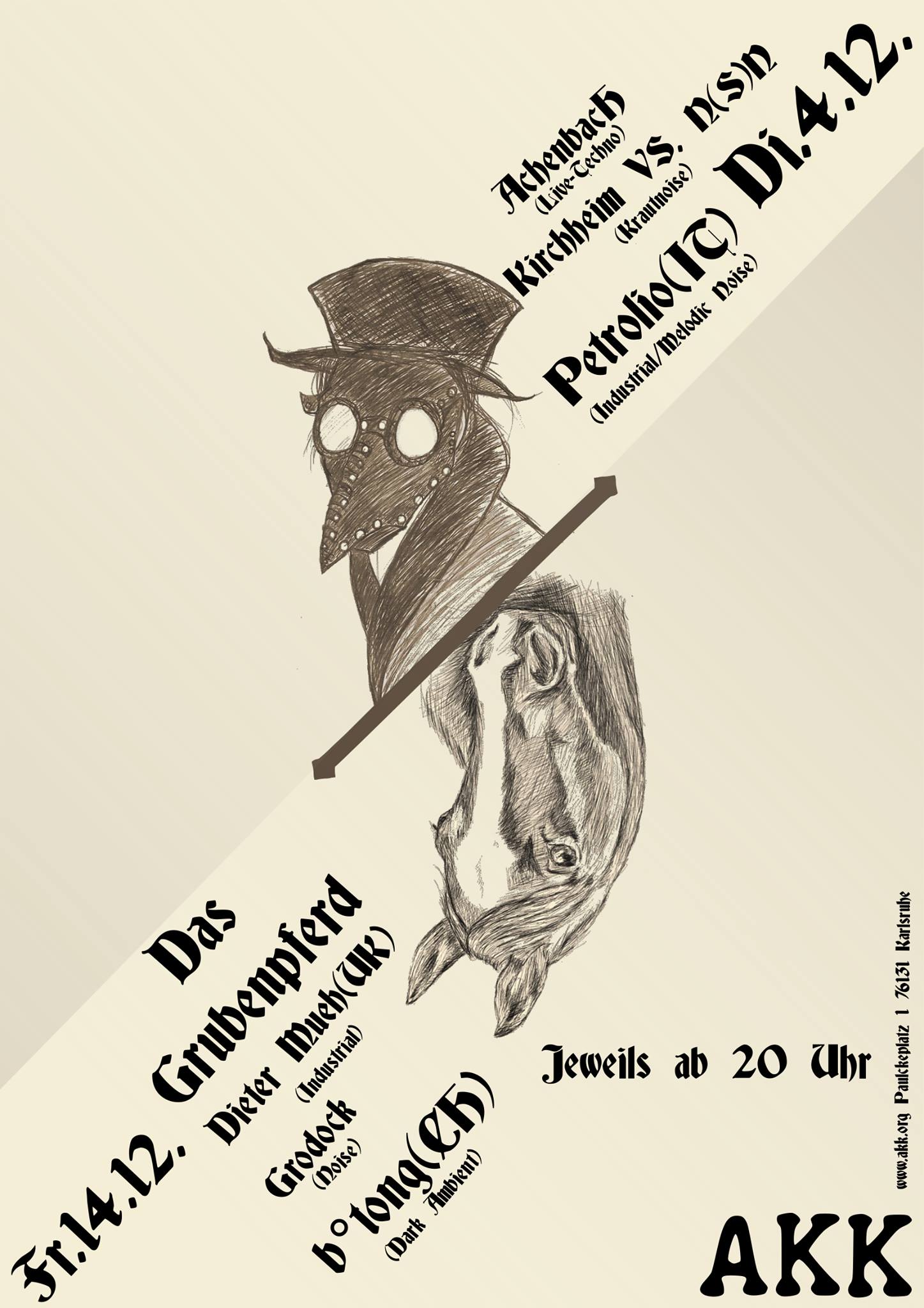 Further, a tentative release date has been set for a new B°TONG album entitled "Probing The Boundaries". To be released on CD by a small Spanish label and as download by a US net-label.
And here is a picture of the Waschzwang compilation, a stick featuring many fine artists and which is inside a toilet washer which you have to use before you can listen to the compilation: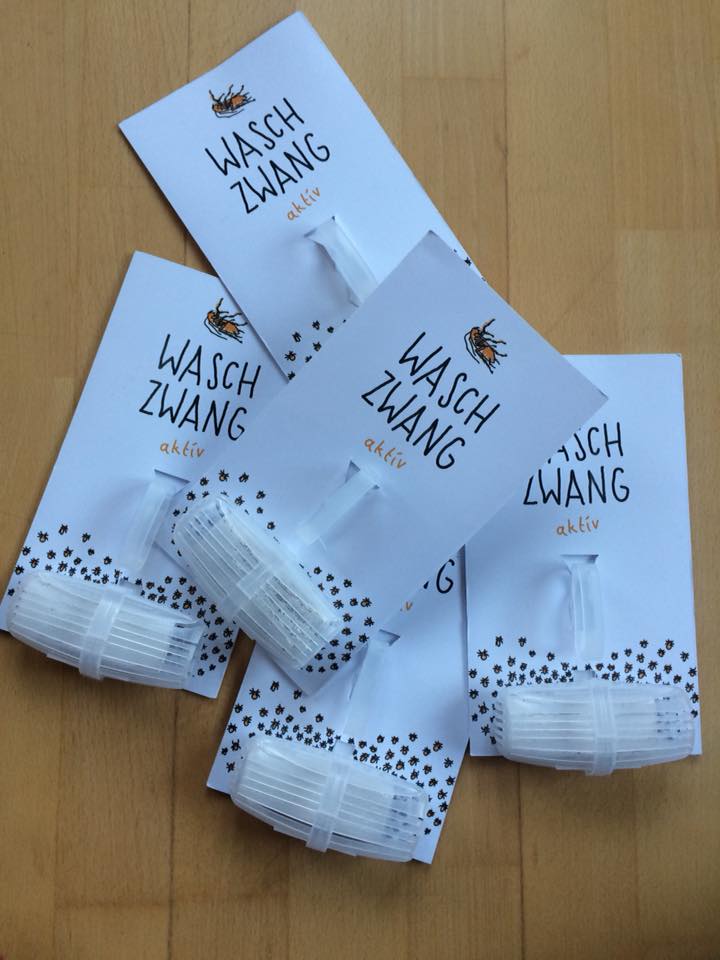 12.11.2018:
Short tour is over - special high-lights included Magia Roja and the radio show in Barcelona. Next dates in December together with Dieter Müh (and Grodock on assorted dates).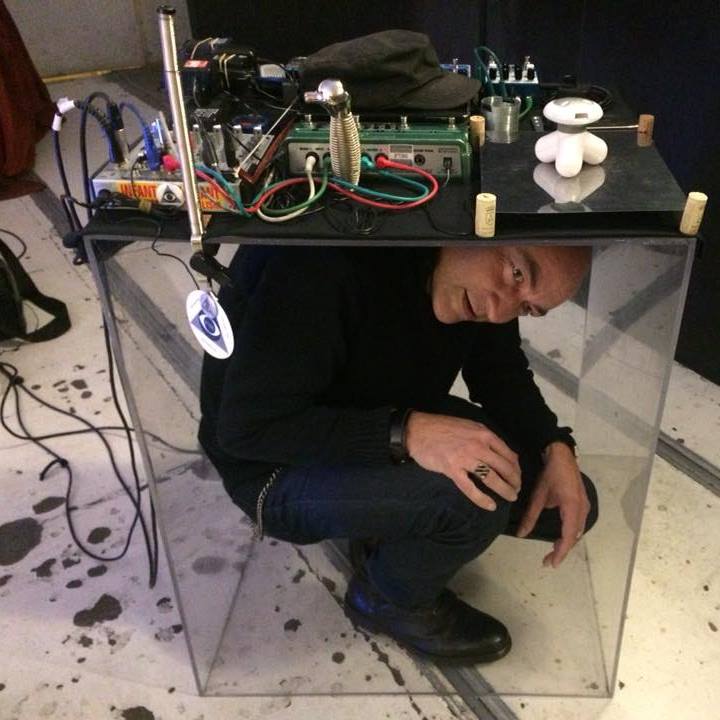 30.11.2018:
Finally the dates for the small November tour are together! b°tong will be playing 5 shows in France and Spain together with Emerge and Occupied Head from Germany.

17.09.2018:
No Butho-dancer at Kaschemme as she isn't available. Too bad. November dates with Emerge and Occupied Head are taking shape, also December dates with Dieter Müh and Grodock.
10:09.2018:
17th October B°TONG will support Acid Mother's Temple at kaschemme, Basel (CH). If all goes well there will be a Butho-dancer accompanying me...

09.08.2018:
Booking November France/Spain tour with Emerge and Occupied Head now...
08.07.2018:
And after some time of reconvalescence, here are some pictures (curtesy of Martyn Flash & Alexandra Macia) from b°tong at Primal Uproar III: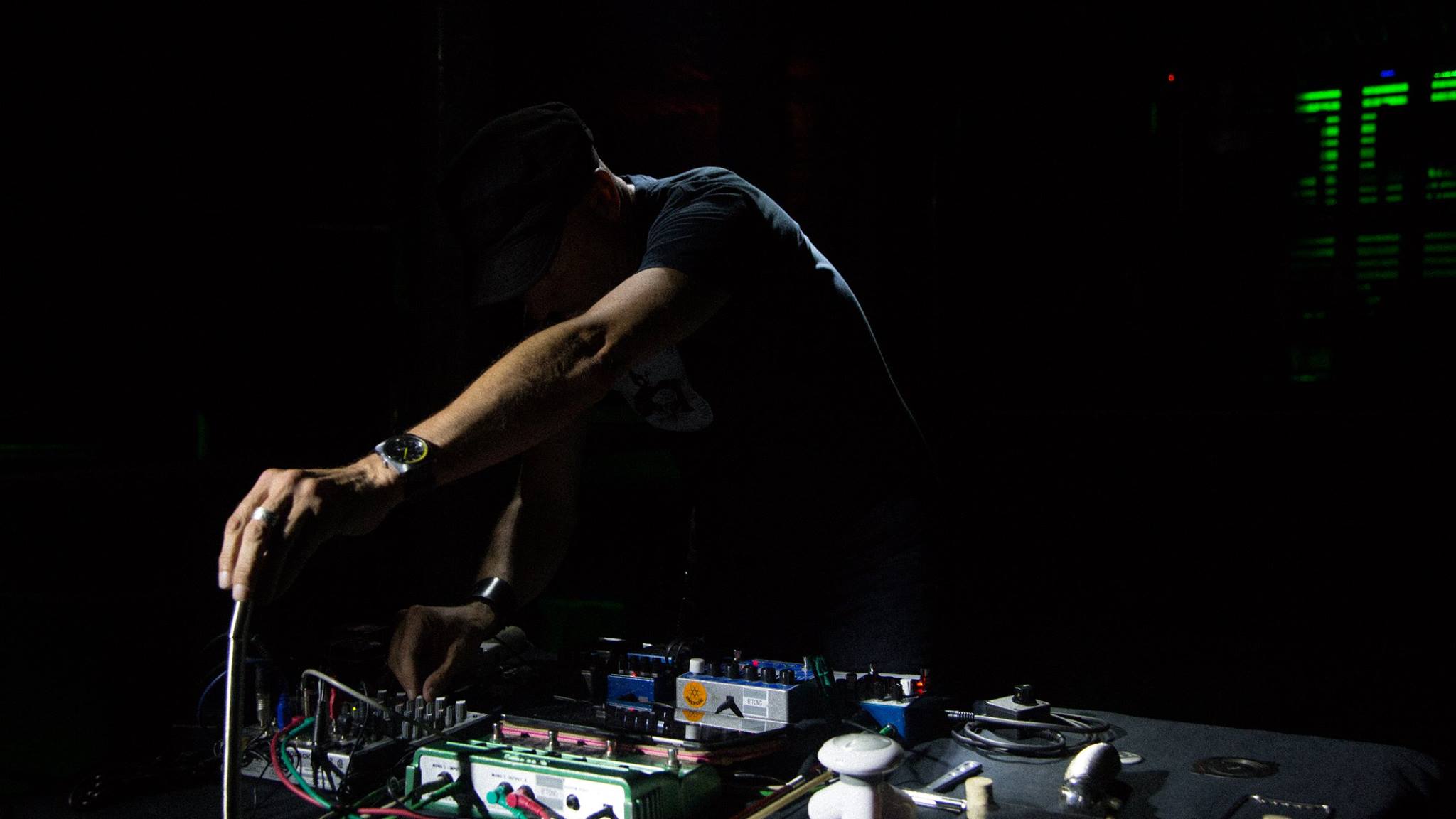 28.06.2018:
Friday 29th June, b°tong will play at Primal Uproar III in Hamburg (D) onboard the MS Stubnitz - the actual show is scheduled for 4am, so early Saturday morning rather than Friday night! We suggest you bring some high-energy pills... here's the flyer with all acts: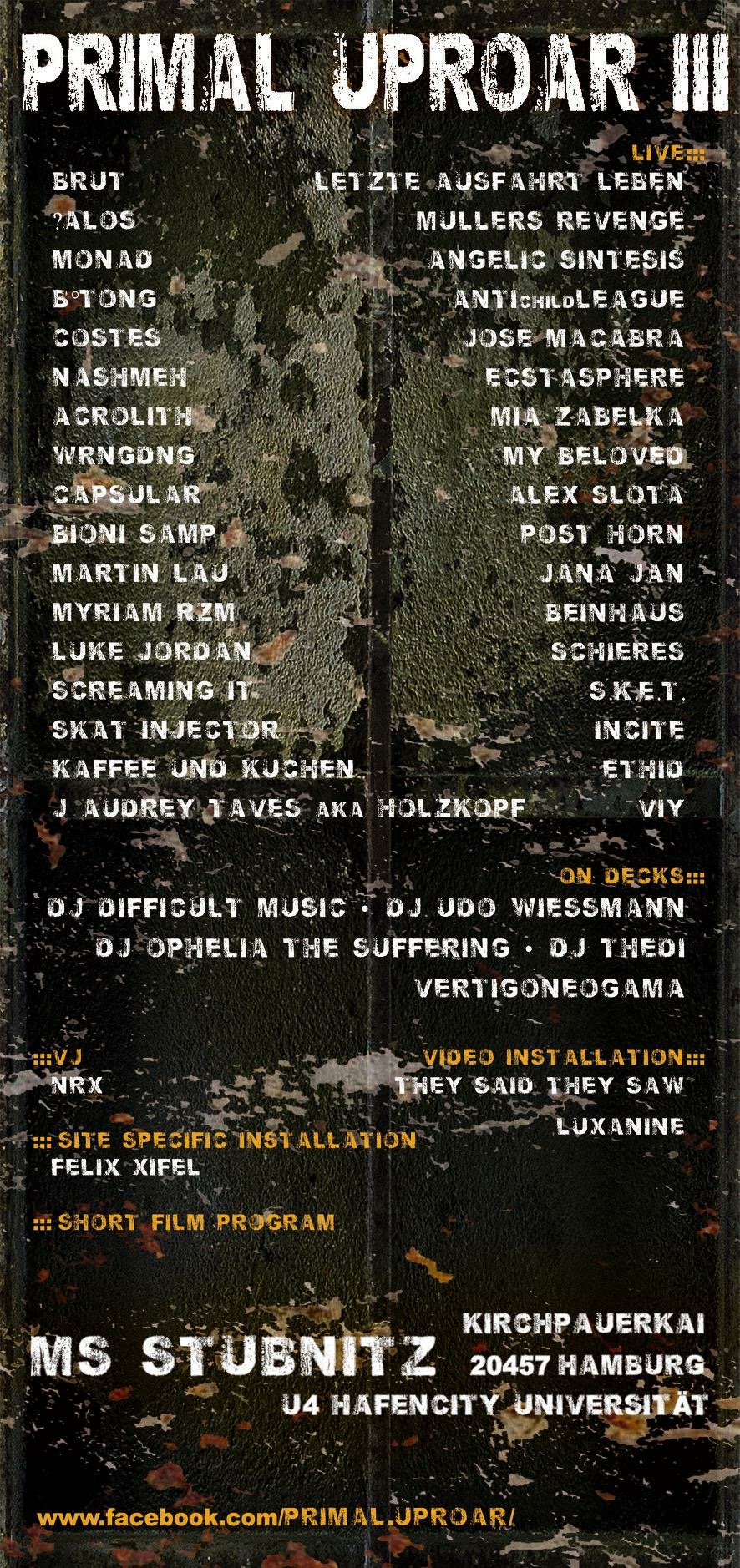 15.06.2018:
Short notice announcement:
B°TONG will do a collaboration-set with "Otto von Rhinau" at "Bruitisme Ödl" near Mulhouse (F) Fri 22nd. - looking forward to my 2. Bruitisme experience!
04.06.2018:

New clip "Stairless Thine Step Is" from an unreleased prepared field-recording added to sound & vision, and also finally made a b°tong playlist on YouTube.
20.05.2018:
June will see two festival performances - Go Cart Festival during the Basel Art Fair at Cargo Bar 11th and Primal Uproar III at MS Stubnitz in Hamburg. These will be the only summer performances this year.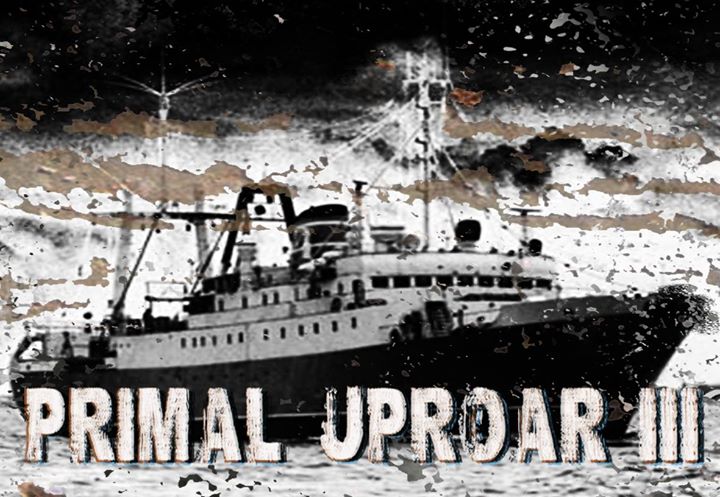 23.02.2018:
Back from Japan... fantastic trip and interesting concerts. The range ran from 15 minute noise sets, to 30 minute ambient takeover. The trip was made possible by kind support of "Regiosoundcredit" RFV Basel, thank you!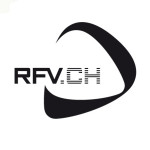 12.01.2018:
B°TONG will support BOHREN UND DER CLUB OF GORE at the big venue "Kaserne" in Basel!
08.01.2018:
Only two TBA's remain on the upcoming Japan Tour! Next performance will be with Finn jagd Andersen. We perform an abridged version of "Vertikal" in Steckborn (Strässli, 25th January).
16.12.2017:
Japan dates online. In February B°TONG will tour Japan together with Tamagawa (F), Re_Drum (RU), and Tek (F).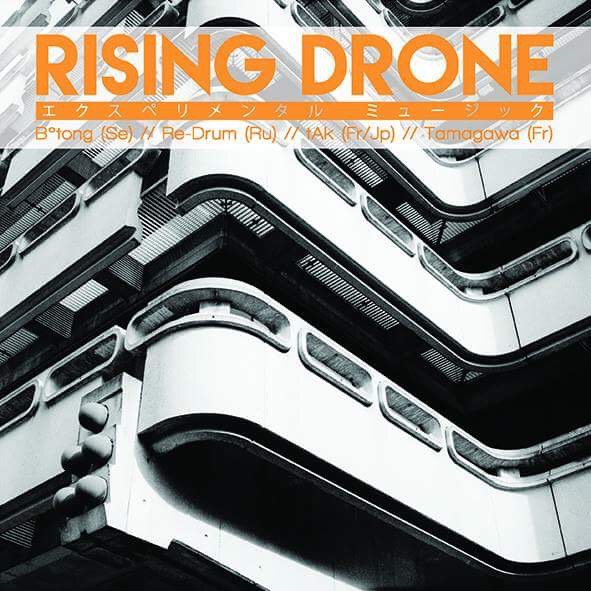 01.11.2017:
First performances of "Vertikal" to begin in Zürich (3rd, 4th and 5th November), after that two more and then B°TONG solo shows (see coming dates) and a small tour together with Emerge & szmt to promote the new releases:

22.09.2017:
New album "Fractured" is out NOW. Get it from Tesco Distribution or directly from here. "Fractured" features seven new rather ambient tunes, some with something akin to rhythms, some with brooding soundscapes and disturbing samples. "Fractured" is the highlight of every dark ambient party.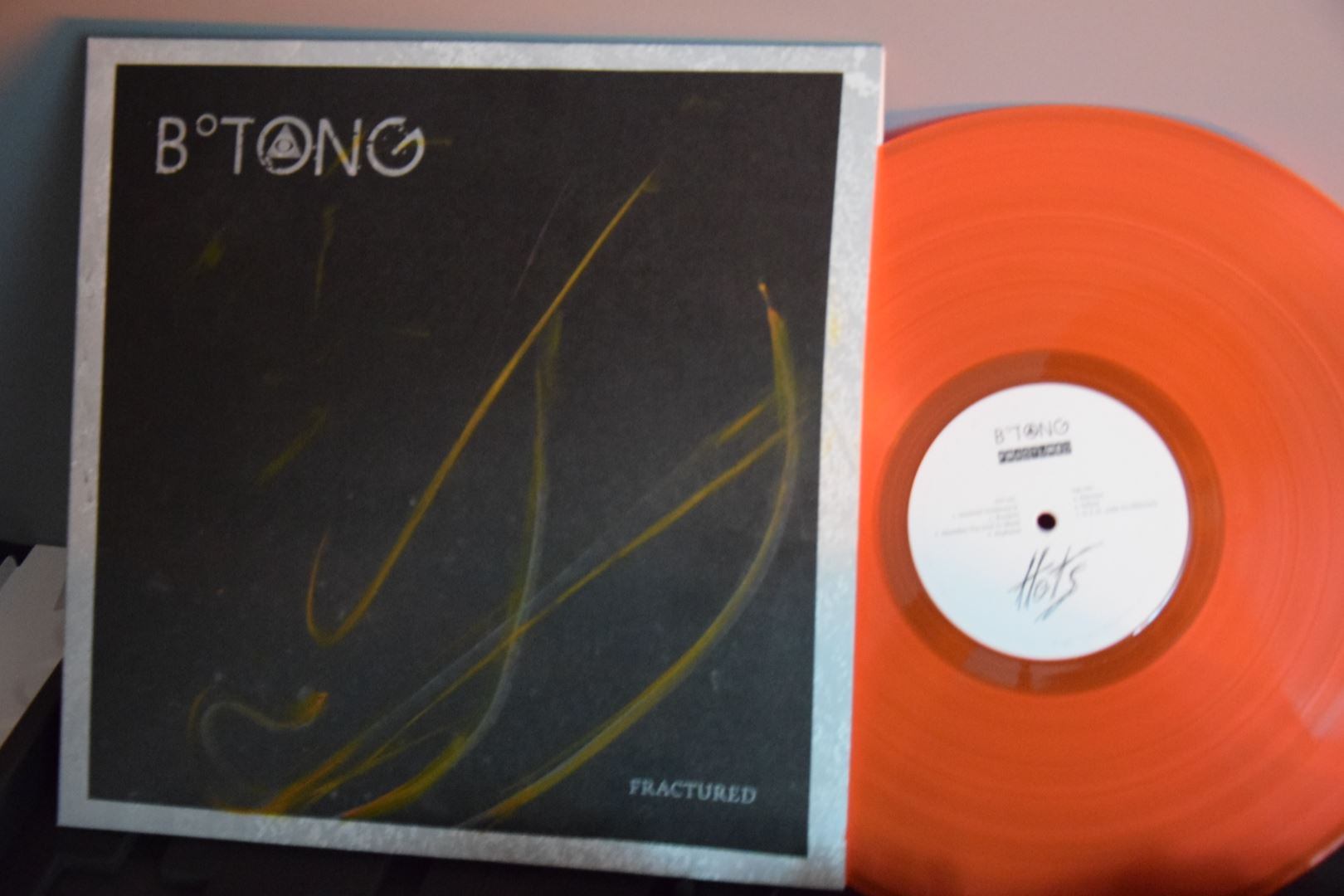 02.092017:
The rehearsals for the circus performance piece "Vertikal" with Finn Jagd Andersen will continue this month - the premiere will be in November (at Circus Chnopf in Zürich) and there's still a lot of composing to be done. Meanwhile a small tour together with Emerge and (szmt) from Germany is being booked. So watch out for some live b°tong in November as well (20th to 26th to be precise).

02.07.2017:
Swedish dark ambient industrial label Reverse Alignment are preparing the Septmeber release of two new B°TONG CD albums: "Monastic" and "The Long Journey".

30.06.2017:
AUM Ritual and Les Digitales festivals confirmed. New live album Each And Every Word Must Die is now out on HOTS and selling quickly - there's only 100 copies available!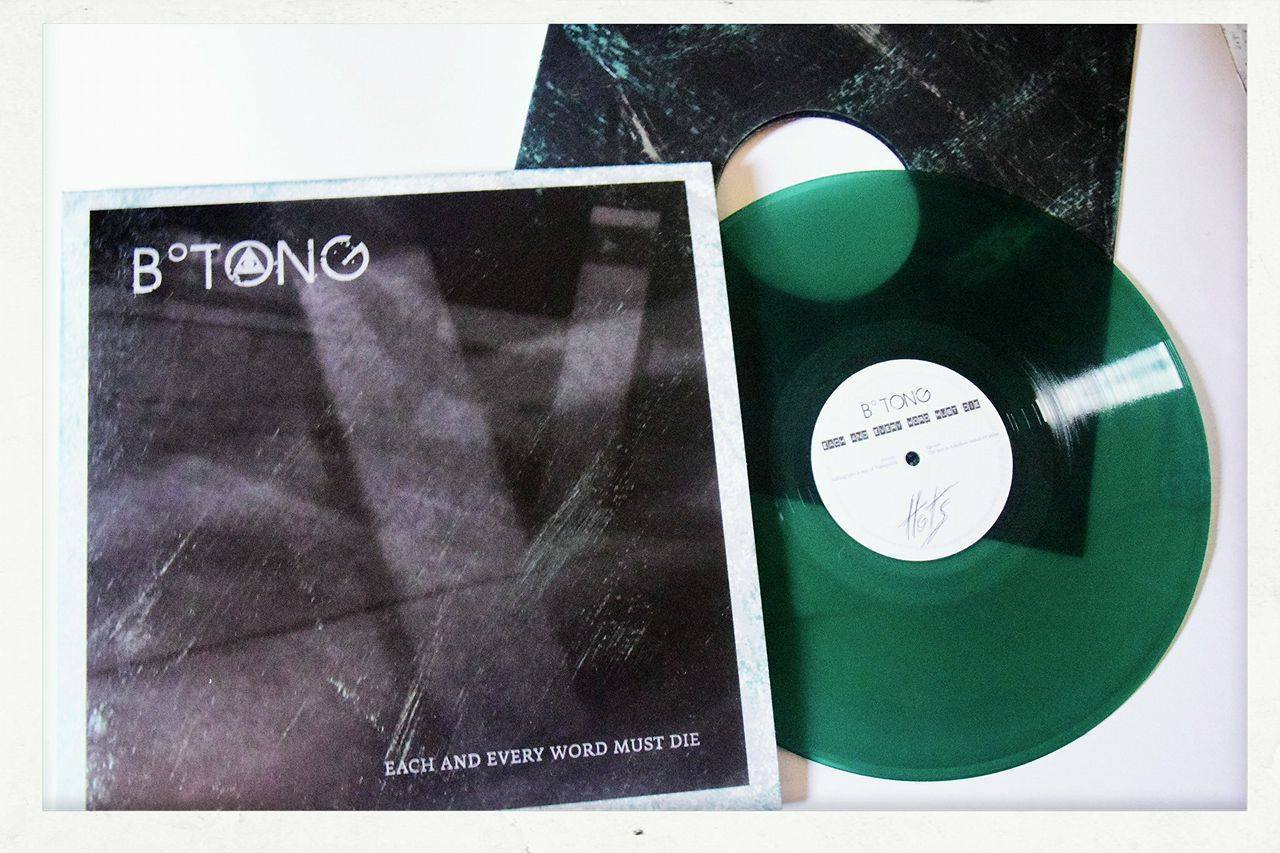 Next in line is Fractured the all new studio album, which is at the pressing plant NOW. First dates for performing "Vertikal" with Finn Jagd Andersen are also online. And finally... b°tong will play in Japan and Russia in 2018, so watch out!
28.05.2017:
B°TONG will play some dates in Barcelona as a sideshow to Sonar Festival - the event is called Micro and will also include the record release presentation for Hots, which is based in Barcelona.
01.05.2017:
We had a succesful first test-performance of "Vertikal" in Odense (DK) after a week of rehearsals there - it is a performance piece by circus artist Finn Jagd Andersen (Zirkus Gonzo) and theatre director Dehlia Dahinden for which I was drafted to compose and perform the music live to.
It will be finished by October and will be shown in Switzerland in November and next year.
​
17.03.2017:
Here is a link to the new label I'm on, as well as a teaser for the upcoming live LP:
HOTS: https://www.facebook.com/HOTSESPAZIOA/
Soundcloud: https://soundcloud.com/hotsespazioa
​
21.02.2017:
I have completed a successful tour of the southern states of the USA together with old friends Tamagawa and Oldine and new friends Rat Babies. B°TONG was kindly sponsored by Schweizerische Interpretenstiftung SIS! (see past dates for the detailed itinerary):
​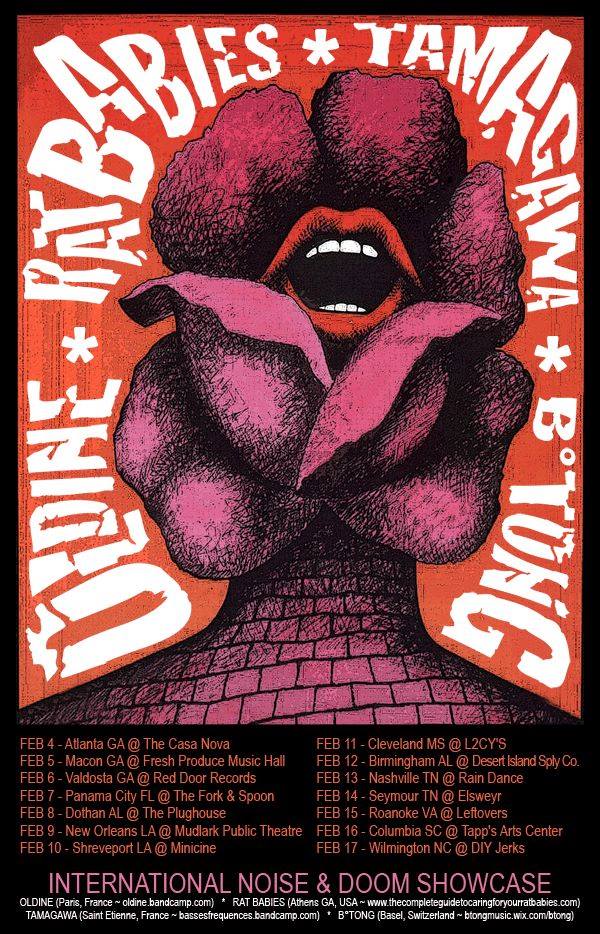 ​
​
​
​
​
​
​
​
​
​
​
​
​
​
​
​
​
​​23.01.2017:
For the most part of this year, I will work on creating the score to "Vertikal", a theater performance by Finn Jagd Andersen. The live performances will be held this November, and early in 2018. Thee Secrete Society can also announce another performance for 2018. Hopefully the long due LP will see a release date this year...
​
04.01.2017:
This year will finally see some new releases: First Hots (a brand new label from Spain) will release the limited live LP "Each And Every Word Must Die" followed by regular LP "Fractured"; next (in September) there will be two CDs on Reverse Alignment: "Monastic" and "The Long Journey"; finally, with a little luck, Silken Tofu will top that with the "Probing The Boundaries" LP in October.
​
3.11.2016:
B°TONG returned from a successful two week tour of France, Holland, Germany, Czech Republic and Poland. You can find pictures and videos on B°TONG's Facebook page. Thanks to Emerge and Limited Liability Sounds, whith whom I shared the road. Also with us for almost a week was Muyassar Kurdi with her body/sound perfromance. Next date will be the wonderful Audio Art Festival in Krakow (PL). Looking forward to that very much! There are also already some dates for 2017, check it out on the right side...
​
13.10.2016:
Only a few day to go and b°tong will embark on tour. See details to the right. We hope to see some of you out there! It's going to be fun and darkness all around...
​
23.07.2016:
Two more festivals to announce: b°tong will play both the International Superformance Festival in Århu, Denmark in September, and the Audio Art Festival in Krakow, Poland in November. Also there will be a tour together with Muyassar Kurdi (USA), Emerge (D) and Limited Liability Sounds (PL), which is planned for October.
​
07.06.2016:
B°TONG joins the Reverse Alignment family and will release two albums on the Gothenburg (S) based label. Since Gothenburg is also the birthplace of the artist known as B°TONG, this is more than just exiting news. A vinyl on Silken Tofu is also set to be released in the same year, and furthermore, there are plans of B°TONG going back to play in Russia!
Looks like the coming year will be a very productive one... I am psyched!
​
29.04.2016:
Great news, B°TONG is set two play at two Les Digitales festivals in August, Porrentruy and Berne, Switzerland.
29.02.2016:
Here is a link to a video of B°TONG playing at Rhiz, Vienna (A) together with Rovar 17 in 2015. Thanks to the crew of Der Blöde Dritte Mittwoch, Daniel Lercher & Agnes Hvizdalek, Andreas Spiegel, and my friend Kalman AKA Rovar 17!
22.02.2016:
Swedish experimental label Reverse Alignment have released a digital compilation album which features one track by B°TONG. Find it here. It was mastered by Chris Sigdell, by the way... And here is a review from 2015 of "Prostration Before Infinity" in Heathen Harvest.
04.02.2016:
The first performance of the year at Extrapool in Holland was great, now planning a tour for the summer and waiting for my labels to give the ok for the new releases - there's two albums in the can, hopefully both will be released this year. Also, Swedish label Reverse Alignment has released a download compilation which features one track by B°TONG - get it here.